Excellent plans for pedestrian, cycling and bus flow improvements have been made by West of England Combined Authority (WECA) in its Joint Local Transport Plan – JLTP & the Local Cycling and Walking Infrastructure Plan – LCWIP. ("adopted plan").
CyclingWorks Bristol is seeking the endorsement of Bristol businesses for improved cycle commuting infrastructure to help accelerate the delivery of
aspects of the adopted plan, that can benefit staff commuting by bike. Specifically, as a short term priority:
The provision of two direct, continuous protected bike corridors in Bristol. Phase 1: East to West & North to South (see details below)

The provision of secure overnight cycle storage, e-charging and rental at each of Bristol's current Park & Ride locations, together with Lyde Green Park & Ride and at Parkway Station.

The provision of significant extra secure cycle parking spaces across the city centre.
East to West*
Extending from Brislington Park & Ride → City → Avonmouth/Severnside. Based on the adopted plan cycling routes: Bristol 1 (Variant) and an upgrade/extension of the Portway cycleway.
North to South*
Extending from Aztec West → City → Hartcliffe. Based on the adopted plan cycling routes: Bristol & S. Glos. 1 and Bristol 5.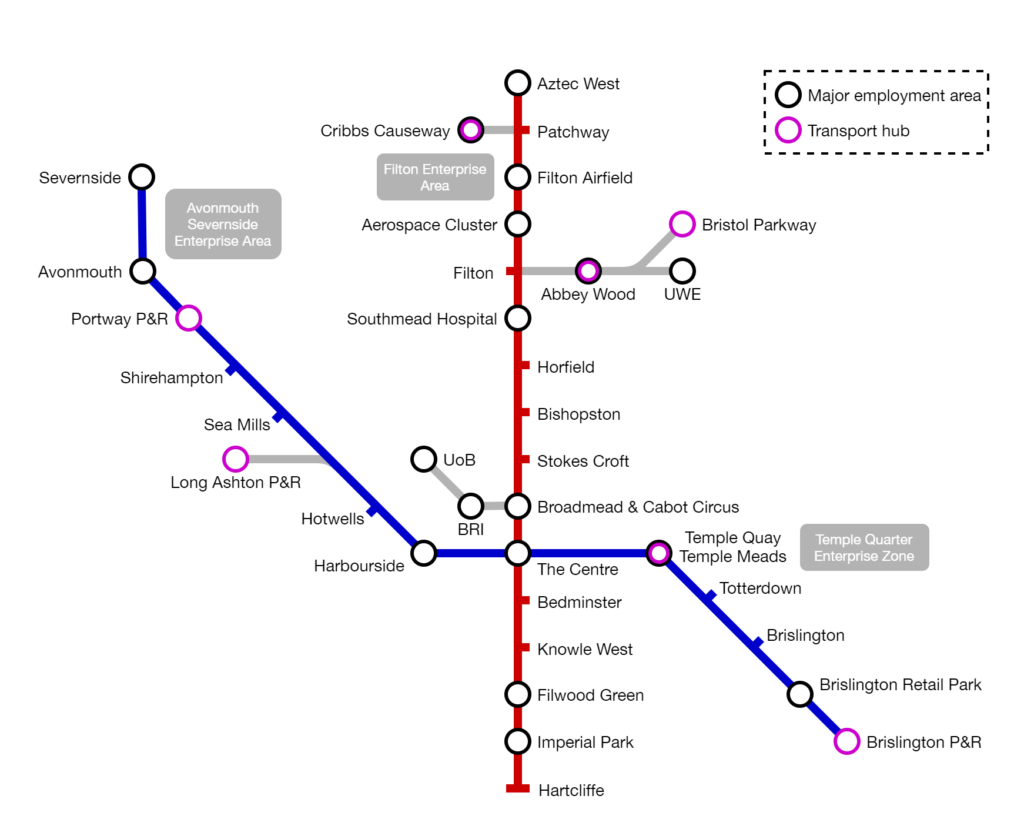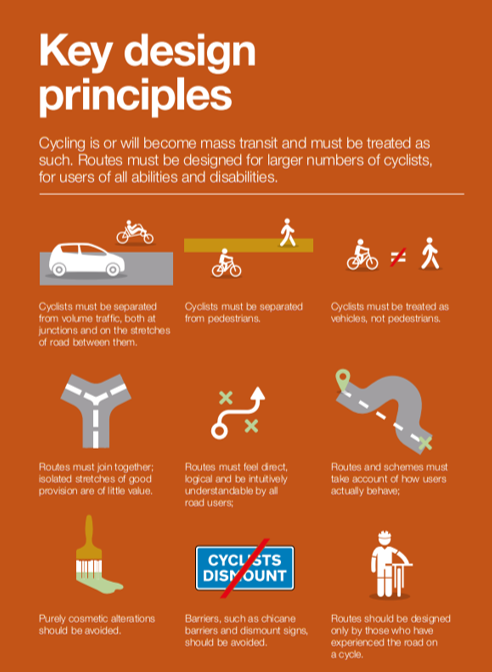 * It is for the local & regional transport authorities to define the final routes to be delivered, however the routes must adhere to best practice in quality and protection, as defined in the design principles described in DfT LTN 1/20 (and summarised in the image).