Bristol's employers supporting better cycling infrastructure for their staff.
We need protected cycle routes to get Bristol moving cleanly and safely.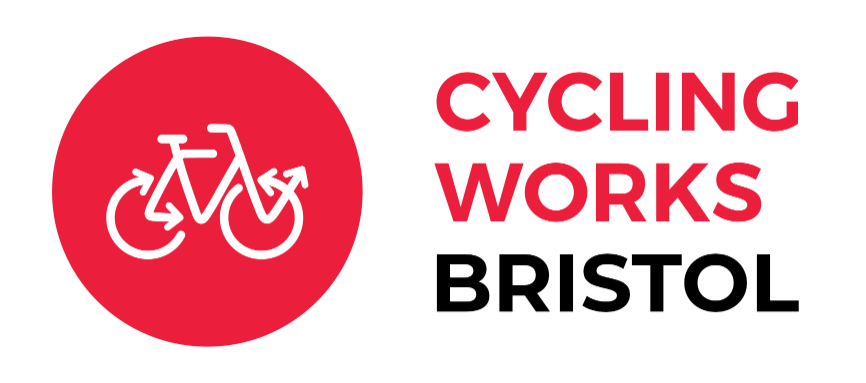 CyclingWorks Bristol is a group of organisations supporting better cycling infrastructure in Bristol to enable their staff to travel safely to work by bike.
There has never been a better time to support cycling in the City.
Employee demand
Currently 16%* of our employees cycle to work and many more would like to if their safety concerns could be addressed. Protected bike routes will lead to safer journeys and more cyclists.
Reduced congestion
Every day, cycling in Bristol takes up to 28,000 cars** off the road. Increasing the number of people cycling to work will reduce congestion on our roads even further. That means we can have more time to do what matters.
Healthy lifestyles
Cycling in Bristol helps prevent 222** serious long-term health conditions such as heart disease and diabetes each year and helps reduce the chance of stroke. This saves the NHS in Bristol over £1.5 million per year. Active commuting leads to healthier, more productive teams.
Our environment
We love this city. Cycling improves Bristol's air quality**. It saves 31,000 kg of NOx and 4,200 kg of particulates. Cycling in Bristol delivers greenhouse gas emissions savings of 15,000 tonnes** annually, equivalent to the carbon footprint of 36,000 people taking flights from Bristol to Tenerife
* TravelWest Survey (Bristol, Mar'2020)
** Sustrans Bristol BikeLife 2019
Take Action
Business opinion can influence the decisions and priorities of local government. Take action to help make commuting by bike safer and easier.
---
Our Partners
---
To find out how to add your organisation as a supporter
Take Action